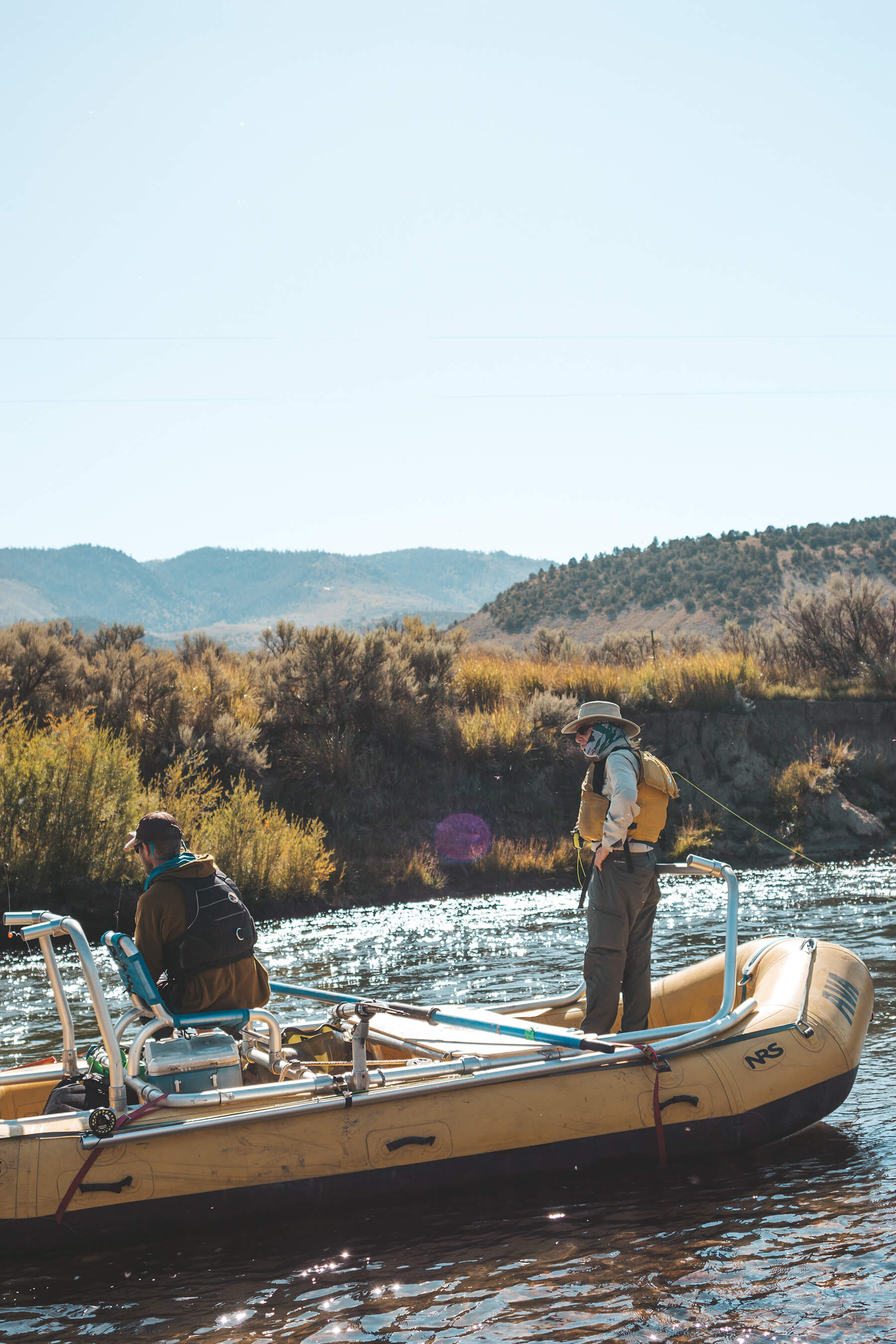 There was a big question mark around summer 2020, and while we still are not certain what to expect as we move forward we do know how important it is to get outside of our homes and experience nature one way or another.
Living in or near Colorado means there are a lot of options for getting to explore the great outdoors. However, this year even more so than past years, we need to make sure we are recreating outside responsibly.
Water Activities for All Levels
You might not be sure what we mean by water activities and that is okay, because we may have coined the phrase, but anything from whitewater rafting to fishing and SUPing would constitute as a water activity.
Rafting: Colorado is home to beautiful float trips with class II rapids as well as raging rivers with class V rapids. We recommend the Upper C for those family friendly trips and the Arkansas River class IV and V sections The Numbers and Pine Creek for adrenaline junkies.
Fly Fishing: No better spot for a fly fishing trip then the beautiful Colorado River. Make it a true Colorado adventure with an overnight fishing trip so you can sleep under the stars and spend your days on the river.
SUP: If you are looking for a chill day on the lake a stand up paddle board is a great way to enjoy it, but you can also take the paddle board down a river. Our favorite is SUPing through Little Gore Canyon on the Upper C for some fun splashy class II rapids.
*Pro tip- Turn any of these adventures into an overnight, so you can enjoy camping under the stars at night. This is a great way to enjoy Colorado responsibly by social distancing in nature!
Water activities aren't for you? That is okay there are plenty of other Colorado adventures on land. We like to call them land based activities and we definitely coined that phrase!
Aerial Tours
Zipline: A classic Colorado adventure to take in the incredible views from above the tree tops. No one has a bad time ziplining, so it is a great activity for all groups.
Via Ferrata: If you are looking to step up your aerial game, then via ferrata is the best activity you can try. We like to describe it as a cliffside traverse that has elements of rock climbing and ziplining involved. It is safe to say that this activity needs to be on your bucket list!
Exploring the Countryside
Off-Road UTV Rentals: You can get farther from civilization on these UTVs then you can by foot or car, so it is the perfect 2020 activity. Explore thousands of acres of the Colorado backcountry, and get that blood flowing with awesome trails.
Horseback riding: Can you think of a more Colorado activity than visiting a ranch, hopping in a saddle, and strolling through the countryside on horseback. One of the best things about these horseback rides, is it is not just a trail ride, but you can do cattle drives and more!
At AVA, we take pride in providing a wide range of guided trip options so that no matter what experience level you may be at, there's a perfect adventure for you. Whether you're a group of thrill-seekers or a group looking for a fun and scenic adventure, AVA has you covered.
This summer, we'll be looking to the outdoors for a therapeutic escape more than ever. AVA is here to help you make the most of the Colorado outdoors. Rafting, zip lining, fishing, and much more await your arrival. Whether you are looking to push your limits with a thrilling Class V whitewater trip, relax on a splashy and scenic rafting experience, or your ready to zip line through incredible natural landscapes; AVA has the perfect Colorado guided trip for you.