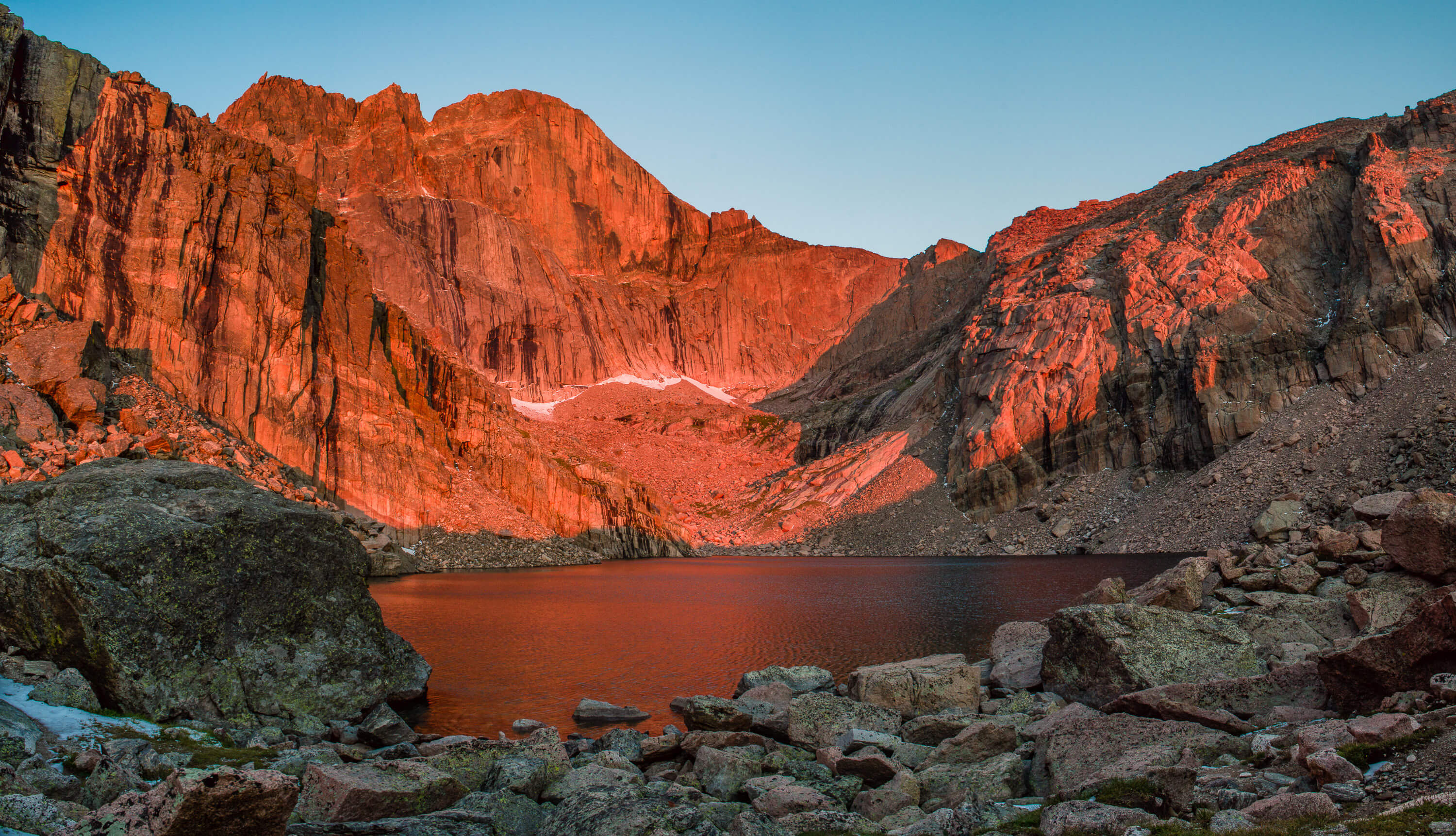 The ever-so-popular past time of hiking is always on to-do lists even throughout the winter season.  It may seem easy for some to pack up their bag and hit the trail for the day, but for many it's not as simple.  Another new AVA adventure we're introducing this year is our guided hiking tours in Rocky Mountain National Park. Explore some of the less-seen corners of this breathtaking area of Colorado and let our guides organize it all for you.  From a solid day on the trail to 72 hours in the backcountry, we have trips that will fit every groups agenda.
Day Hiking Trips
East Inlet Trail
Catch some incredible lake views and wildflowers on the East Inlet Trail.  This full day excursion will take you just over 10 miles round trip through the beautiful mountainous terrain nestled right outside of Grand Lake.  The elevation gain for this hike is nearly 1,700 feet but over the course of a few miles won't be too taxing.
Green Mountain / Onahu Creek Loop
A little shorter than the East Inlet Trail is the Green Mountain / Onahu Creek Loop.  It'll still take an entire day to travel along the 7.5 mile loop but you'll definitely want to take some time to gawk at the incredible views this trail yields.  You may even be able to spot some Colorado wildlife from the many vantage points along the way, so don't forget your camera!
Big Meadows / Tonahutu Trail
Hike past a beautiful waterfall and an old homesteader's cabin from a century ago on this 6.1 mile trail.  This is the shortest trek we offer, but don't let that fool you – it'll still have the seasoned hiker smiling from ear to ear.  The gradual incline makes for a steady pace as you forge your way through meadows and past plenty of mountain peaks.
Overnight Hiking Trips
24 Hours in the Rockies
Make a night of it and hike the Timber Lake Trail on our 24 Hours in the Rockies, and have nearly everything taken care of for you.  Your guides will set up camp and cook you dinner and you sit back and gaze at the surrounding mountain vistas and lake views.  You can get your foot in the door of the backpacking scene with this one night outing.
3 Days in the Rockies
The best of the best, this multi-day trip will have you feeling like true adventurers at the end.  You'll cover just over 19 miles of terrain over the course of a few days and your highest elevation will be just a touch under 10,000 feet. From lake views, wildlife sightings, wildflowers, and panoramic lookouts will make this venture one to remember.
Explore Rocky Mountain National Park outside of your car and breathe in the fresh mountain air on one of our hiking trips this year.  You'll avoid the crowds during the busy time of the season and gain a true Colorado experience all wrapped up into one adventure.