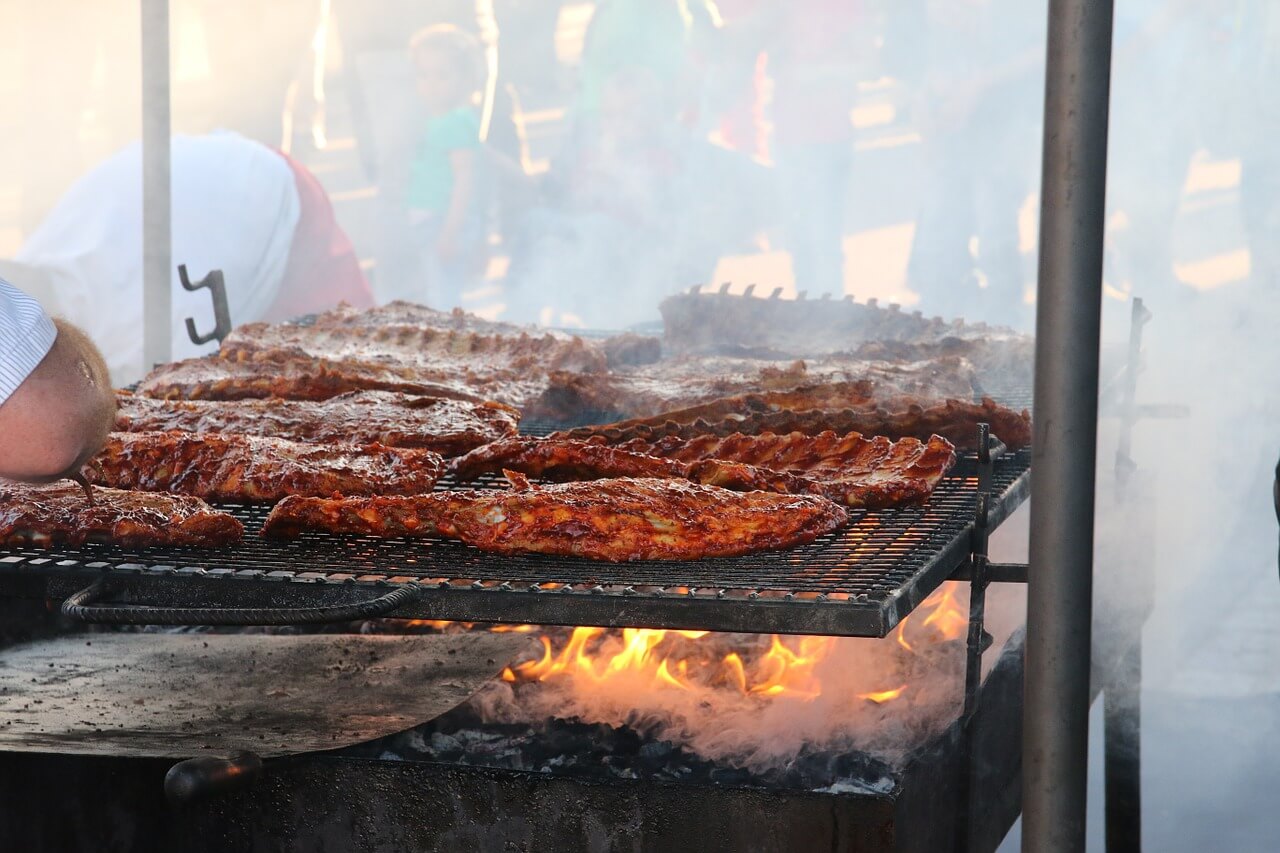 Thursday, June 16th, marks the 23rd annual Frisco BBQ Challenge. The first challenge was held in 1993 with only twelve teams, encompassing just two blocks of Main Street. Over the years, the event has gained popularity. This year, the challenge is expected to attract nearly 30,000 people and extend almost seven blocks.
This year's challenge will feature 70+ BBQ chefs, pig races, a Breckenridge Distillery Whiskey Tour, the Bacon Burner 6k, 7+ bands, and much more! Be sure to check out the second annual Firefighter Cook Off.
Thursday, June 16th
~ Kickoff Concert – Fela Kuti Tribute (featuring members of the Motet and Euforquestra). Admittance is free – no hogbacks will be sold or accepted this evening; only credit/cash.
Friday, June 17th – BBQ Day #1
~ BBQ Sales – 11:00 am – 9:00 pm (Madison Avenue through 5th Avenue).
~ Pig Races – 12:00 pm, 2:00 pm, 4:00 pm, 6:00 pm & 8:00 pm (4th Ave)
~ Live Music – 101st Army Rock Band (1:00 – 2:00 pm); Beau Thomas Band (2:30 – 3:30 pm); Ronnie Baker Brooks (4:00 – 5:30 pm); Mike Zito Band (6:00 – 8:30 pm).
Saturday, June 18th – BBQ Day #2
~ Bacon Burner 6K – The race will begin at 9:30 am at the Frisco Marina. The 3.8 mile challenge will start in three waves to accommodate the competitive runner, the average runner, and the individual who wishes to walk/jog and enjoy the beauty of the mountains. The Summit County Recreation Path borders Lake Dillon, offering breathtaking views of peaks.
~ Pig Races – 10:00 am; 12:00 pm; 2:00 pm; 4:00 pm (4th Ave)
~ Firefighter Cook Off – BlueStar Kitchen – 11:00 am – 12:30 pm; Awards Ceremony at 4:00 pm.
~ Happy Hour – The party doesn't have to stop! Join Frisco local's at happy hour at Prost, Vinny's, the Boatyard, Silverheels, and Ollie's from 6:00 to 8:30 pm.
Spend a day with us at the Frisco BBQ Challenge and then spend the day with AVA rafting and ziplining! Call one of our adventure experts at (970) 423 – 7031 or visit our website.