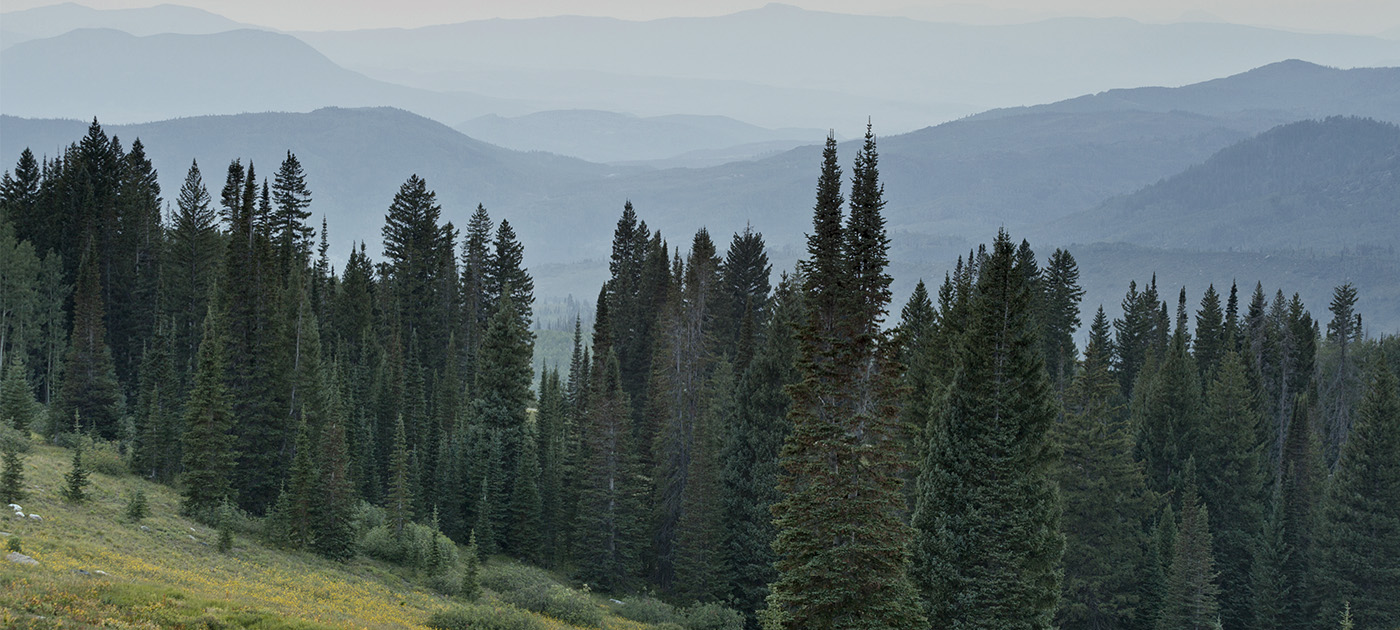 Most Popular Colorado Landmarks
Mesa Verde
This National park is located in southern Colorado is not only a natural wilderness area but primarily dedicated to preserving the legacy of the Ancestral Pueblo people. For over seven centuries the park housed the Pueblos on over five thousand different sites, all now protected, and amongst some of the most important of all Colorado landmarks. While all the structures found throughout the park are impressive, what really tends to draw a crowd are the cliff dwellings, of which there are around six hundred in the park.
Rocky Mountain National Park
Found in the northwestern reaches of the state, this National Park remains one of the most treasured of all Colorado landmarks. Highlights such as Bear Lake and Beaver Meadows are favorites, however the entire park boasts towering mountains, wooded areas and wildlife that are sure to bring out the nature lover in anyone. Perhaps one of the most unique things about the park is that it's large enough and covers a wide enough range for visitors to experience different climates depending on where they're situated at in the park.
There's much more to do in this corner of the Rockies than just take a scenic train ride. Agro-tourism is very popular here, and visitors can traipse around local Colorado landmarks like farms and ranches as well as enjoy samples from local microbreweries and manufacturing facilities. These unique activities coupled with a lush and inspiring landscape make the tiny town tops for tourism.
A perfect blend of natural wonder and high energy recreation await guests to Old Town Hot Springs found near Denver. Eight separate pools that are fed by the hot springs await visitors here, and a pair of waterslides top them off. Aside from the springs, one of the most celebrated Colorado landmarks, there is a fitness center on site, cardio facility, lap pool, exercise classes, sports programs and much more. Many events are held at the pools during the year including festivals, athletic competitions and more. 
Great Sand Dunes National Park
Found in the south central part of the state these dunes sure stand out amongst the conifer trees, mountain peaks and tundra they are surrounded by. It's this incredible divergence of landscapes that make the park such a delight with visitors, but there is one unique fact about the dunes found here that make them even more spectacular. The sandy Colorado landmarks are the tallest dunes on the continent, a sizable feat for a desert area that couldn't seem more out of place.
Rifle Falls State Park
One of the lesser known beauties in Colorado, Rifle Falls State Park offers lush vegetation and cascading waterfalls. With plenty of underground caves and rocky cliffs bring to attract the eye photographers and film makers alike come to get amazing back drops. The area is popular for activities like camping and hiking year round.
Garden of the Gods
There is a reason why this National Park, found just west of Colorado Springs was given its heavenly name. If anyone with Godlike abilities chose to plant a decorate a garden, it might very closely resemble the Visitor and Nature Center found at this park. The three hundred foot high red sandstone cliffs are one of the most photographed of all Colorado landmarks. Not only is there spectacular views but they have an array of activities to do such as horseback ride tours, high definition movies, rock climbing, picnicking, bicycling and more!
Pikes Peak
Affectionately referred to as "America's Mountain," this over 14,000 foot high mammoth mountain is considered not only one of the most famous in the United States, but also one of the most well-known of all Colorado landmarks. Found just a bit south of Denver, the peak is one of the most popular Colorado Springs attractions, and affords guests some of the most spectacular views in the nation from several points, including a midway point along its scenic highway. There is a recreation area available to tourists journeying up the mountain as well as gift shops, lakes, picnic areas and more.
Black Canyon of the Gunnison
There is a canyon that is found to the west of Colorado Springs that is so simply amazing that it is considered one of the most dramatic and visually impressive canyons in the country. At twelve miles in length, the Black Canyon may not be the biggest of Colorado landmarks, but the deep colored rocks arranged steeply alongside the Gunnison River offer a prehistoric glimpse into the power of geologic processes. There is also tremendous human history here, as the Ute Indians and subsequent visitors used the canyon as a natural path to Utah.