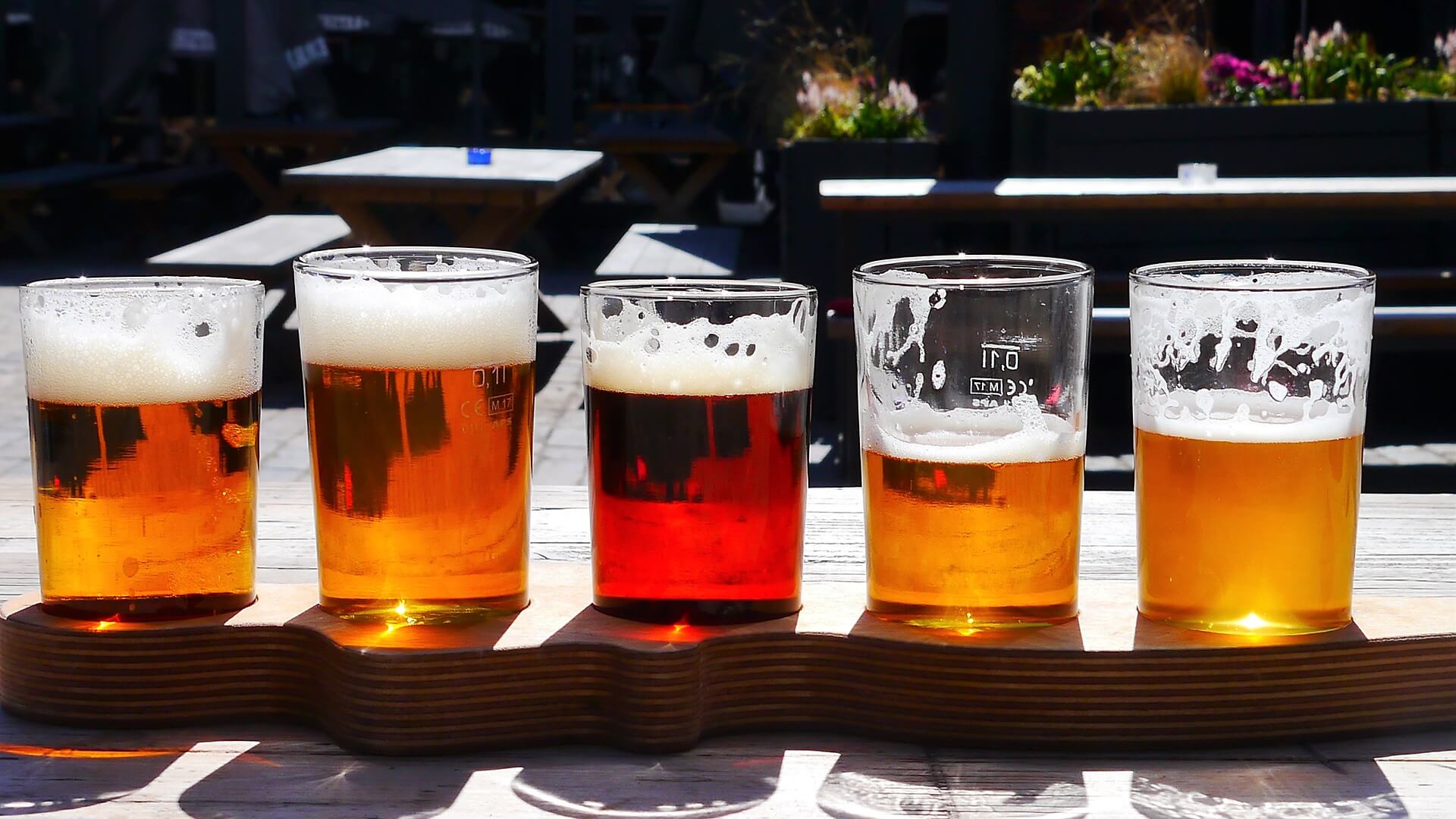 The Great American Beer Festival
Are you ready for an event you can get really hopped up for? The kind of celebration that just feels rye-ght, something you just can't wheat for? Well, I can almost guarantee The Great American Beer Festival is just what you're looking for. Hosted in the Colorado Convention Center in Denver from October 4-7, the Great American Beer Festival is the premier US Beer Festival and competition featuring the largest collection of US beer ever served in public tasting and private competitive events. This event puts the American craft beer industry front and center, and you will barley be able to taste them all!
The Great American Beer Festival was founded in 1982 and has been growing ever since. This year's festival breweries include Colorado's Breckenridge Brewery, Great Divide Brewing Company, Telluride Brewing Company, and more. Other Breweries from around the country include Belles, Wicked Weed, Sierra Nevada, and much more. There are over 800 breweries scheduled to be at the festival with over 3500 different beers, for a complete list of breweries and beers go to greatamericanbeerfestival.com

Tickets go on sale at the end of August and include tasting and members-only sessions. Tasting session tickets will be Friday, Saturday, and Sunday evening and include a festival program, commemorative tasting cup, unlimited one-ounce samples and a festival guide. Members-only sessions are targeted towards brewers and homebrewers and include a commemorative tasting glass, discussions on brewing techniques, competitions for beer, beer and food educational seminars and more member benefits.
Breweries at the festival enter their brews to be judged by a professional panel in different categories and awards are given in gold, silver and bronze medals. A Gold medal represents a "world-class beer that accurately exemplifies the specified style, displaying the proper balance of taste, aroma, and appearance." These awards are among are among the most coveted in the industry and heralded by the winning brewers in their national advertising. Over five different three-hour judging sessions, judged are assigned beers to taste based on their specific area of expertise with no branding on the brews. Beer styles to be judged include wheat beers, fruit beers, american-style beers, pumpkin beers, field beers, chili beers, honey beers, all different kinds of ales, lagers, and much, much more.
This year's festival layout at the Colorado Convention Center will include a karaoke stage, food carts and stations, a homebrew marketplace, a bookstore, a VIP lounge and more. The breweries will be organized by region. There will also be a designated driver lounge for those not partaking in the beer-drinking along with discounted tickets. Tickets go on sale to members on August 1st and to the general public on the 2nd, starting at $70 for members and $85 for the general public.
The Great American Beer Festival is considered one of the 1000 things to do before you die and for good reason, this is not an event to miss. For more information, go to GreatAmericanBeerFestival.com.
One last thing, if you're considering travel insurance before heading to the festival, you may want to take note. Travel insurance companies rarely pay out with injuries incurred while intoxicated. Basically, if you've had a pint too many and get hurt, you won't be covered. We just want everyone to have fun and be in the know!